UK wage growth picked up by more than expected in July, official statistics showed on Tuesday.
The Office for National Statistics (ONS) reported that average total pay in the three months to July rose by 2.6 per cent on the same period a year earlier.
That was up from the previous reading of 2.4 per cent and higher than the 2.4 per cent City of London analysts had expected.
Excluding volatile bonuses, pay was up 2.9 per cent.
In the single month of July regular pay was up 3.1 per cent, the most rapid in three years.
The rise in wages will likely reassure the Bank of England that its key judgement about the UK economy – that slack is almost gone and that this will result in inflationary wage pressure – is correct.
The Bank raised interest rates to 0.75 per cent in August, forecasting that wage growth this year would be 2.5 per cent, rising to 3.25 per cent in 2019.
"The labour market figures suggest that competition for workers is finally starting to provide greater support to wages," said Andrew Wishart of Capital Economics.
"Surveys of wage growth suggest that it will sustain a pace of about 3 per cent over the remainder of the year."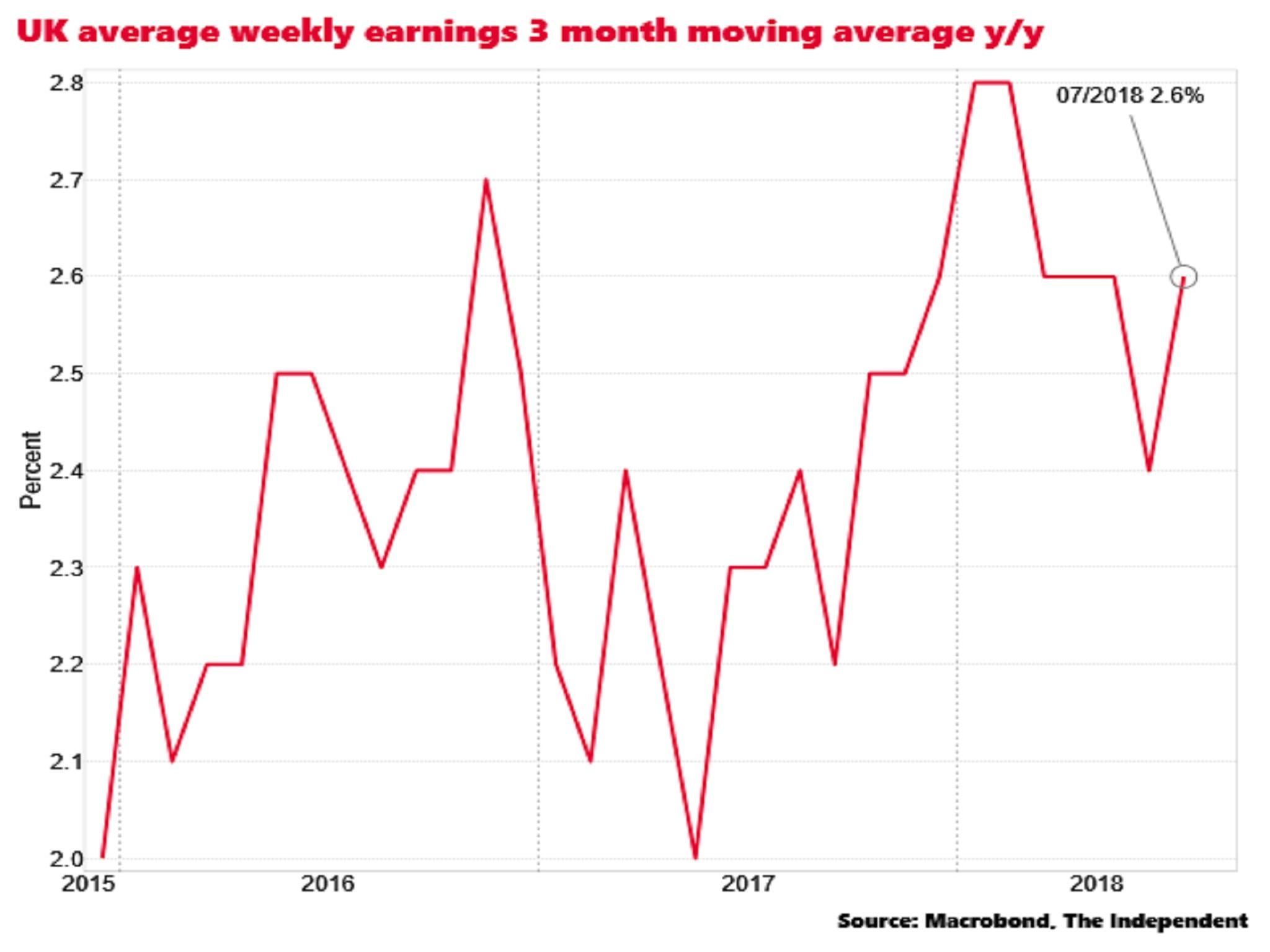 The ONS also reported on Tuesday that the UK's strong employment growth this year is levelling off, with a quarterly rise in the numbers in work of just 3,000.
However, the employment rate remained at 75.5 per cent, close to a record high.
And the jobless rate was steady at 4.1 per cent.
"With the number of people in work little changed, employment growth has weakened. However, the labour market remains robust, with the number of people working still at historically high levels, unemployment down on the year and a record number of vacancies," said David Freeman of the ONS.